The original definition of "courage"
札幌市中央区にあるカウンセリングオフィス プログレスの向 裕加です。昨年から英語でのカウンセリングを希望される北海道在住の日本人以外の方が、当オフィスにお越しになってくださることが増えました。ホームページには「English Page」を設けているものの、私の怠慢で英語でブログを書くことが今までありませんでした。でも、今年は少しずつ英語でも情報を発信していきたいと思っていますので、お付合いいただければ幸いです。
The number of clients who seek psychotherapy in English has increased dramatically since last year. I am very much honored with the fact that they choose to come to see me, and I will continue to try my best to ensure that each of my clients leaves each session with something more than he or she came with.
Even though I have a page which introduces the office and myself in English on my website, I haven never put any blog posts in English. To be honest with you, I was too reluctant to write anything in English because it takes quite a bit of my time (Sorry!). But at the beginning of this year, I made a promise to myself that I post more English-written blogs so that I can share my thoughts,opinions, and knowledge which are related to mental health issues with those who cannot read Japanese. I'm not sure how often I can actually write a blog in English, but I will try. So, please bear with me!
Anyway, I was watching TED yesterday on my computer, and I came across a talk made by Dr. Brene Brown, "The power of vulnerability". Her speech was great! She has a great sense of humor which captures the attention of audience, and her research and findings are so interesting that 20 minutes went by so quickly!
What impressed me the most during her talk was when she talked about the original definition of the word "courage".
Accoring to her, the English word "courage" comes from the Latin word "cor", which means "heart", and I also learned from her that "the original definition was to tell the story of who you are with your whole heart".
I have always admired (and I always will) my clients' "courage" to come to my office because it's not easy to knock the door of a psychotherapist of any kind. They suffer from a huge problem or issue which they are desperate to solve, but at the same time, they are afraid of what their therapist may think of them when they "tell the story of who you are with your whole heart". Who wouldn't be!
When my clients come to see me, they've made up their mind to show me their imperfect side of themselves. They may be experiencing the sense of shame when they tell the story of who they are with their whole heart, but they still do. For me, that's nothing but "courage", and I really appreciate their generosity to share their most private part of themselves with me.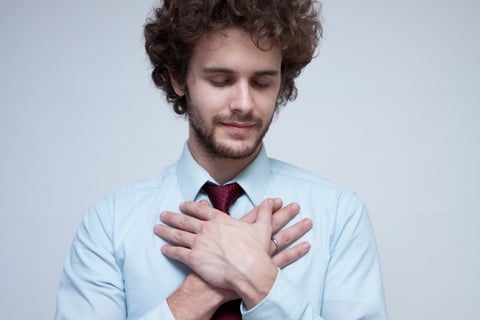 Every one of us is vulnerable in our own way, and it is OK to be vulnerable. That's what Dr. Brene Brown tells us.
I understand how hard it is to knock the door of my office, but I assure you that I will work together with you to find the way to get to the point where you can be "kinder and gentler to yourself" and say, "I'm enough".
For booking an appoitment or further inquiry, please send an email to info@co-progress.jp. Thank you.

Counseling Office Progress
Yuka Mukai